EDTECH PROJECTS
Game-based learning and gamification: the fields you can draw from thanks to our knowledge and passion.
As economists and gamers we know how to combine business and entertainment together.
Pre.Kapitalni - web & mobile game

Serious game focused on finance education, based on point and click mechanics.
Game features funny and compelling story along with tests and modules dedicated to financial topics.
We were reponsible for game & web development.
DOJI ACADEMY - Learning Management System
Intelligent and smart solution allowing the effective monitoring, management and reporting of activities, as well as assessment of increase in the competences acquired during the course.
For corporations, universities, learning facilities, trainers and individual users.
Gamification system for university

Web-based system for Poznan School of Logistics (WSL).
We were responsible for technical specification, UI/UX design and development.

IMPLEMENT GAMIFICATION IN YOUR BUSINESS
The smart transfer of game mechanics into the business reality opens up a whole new set of possibilities, and paves the way for effective solutions that earlier have been difficult to find or reach.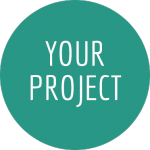 Need a product tailored to your business needs?